A company that built itself spanning over three generations, Petrolea was founded well over a century ago in 1891, by Carmelo Zarb in Rabat. Currently owned and managed by the third generation of Zarbs, Petrolea's distinctive name was derived from the plural term of petroleum, and in due time, it became one of the most renowned household names on the Maltese islands, and thus our venture to supply domestic commodities began. What's more, since 1965, Petrolea launched a vast network around Malta and Gozo introducing the Wholesale Division, which has kept flourishing as time flew by. Currently this division operates from a modern complex in Birkirkara, integrating a 2500 sq. m warehouse, showroom and Head Office which are all serviced by a fleet of vehicles. Being first to launch innovative products on the market, thanks to our dedicated staff, we've always had the eagerness to grow even further to keep in touch with trends the 21st century brings with it.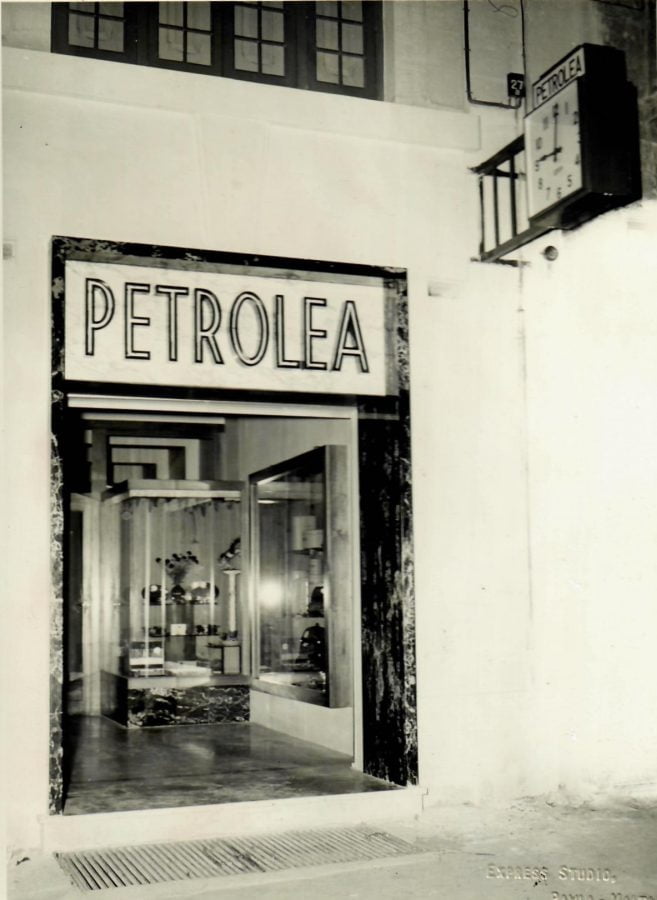 Founded in the year 1891 by Carmelo Zarb, grandfather of the present shareholders, on the very same spot in Merchant Street.
In those early days Petrolea was the prime dealer in Oil fired domestic appliances including – illumination, heating, smoothing iron, fans and refrigeration equipment all operated with paraffin – Technological novelties for those days.
Furthermore, at that time, Petrolea entered into a franchising agreement with St. Paul's Petroleum Tanks company, a subsidiary of ESSO. to provide petroleum products to domestic Valetta and the nearby suburbs. From those operations the name of PETROLEA was derived.
Since those early dats, one service that established Petrolea as a domestic housename is its free delivery service. A service we are proud is still being offered today.
One taking over the business the three Zard brothers, Beat, Oreste and Giuseppe, with paraffin and kerosene being phased out, they moved further towards the household novelties of their time.
During the second world war, thier premises were blitz in 1942. On its reopening in 1950, with its modern designed setup of tropical wood furniture, petrolea has re-established itself as a leader in the household market in Valetta. Its contemporary design blended smoothly with the higher volume of trading over the years.
Custom and personal attention of all its patrons has cemented an everlasting bond between its customers and Petrolea.
Today's project would never occurred without the foresight of former management who established the business at its current address, acquired the premises propitiously and managed the company with perseverance and rigour, handing over the company to their successors in a good and healthy state.
The prime target of the current directors was to establish Petrolea with a better share of the wholesale market and since the seventies all efforts were directed towards this goal. With a local representation of numerous principals from all parts of Europe, the US and Far East, and a good local distribution network Petrolea has now, established itself throughout Malta and Gozo.
The nineties have changed the world, and at Petrolea it was time to move on and prepare for the third millennium with a new personality in harmony with this technological age and our tradition. In this course we decide to invest heavily in our premises in Valletta rather than following the current trend of moving to new commercial areas. This with full confidence that in the coming future a rehabilitated and perhaps with a better organized 'Monti', Valletta will regain the commercial importance it desires.
The original 100 square metre shop has now been transformed into a 300 metre area on two shopping floors. Designed to highest international standard in all details. Air conditioned throughout, makes shopping more comfortable. 
The ground floor is intended as an endless show window with its flowing design and personal assisting sales personnel. The basement level floor is designed as a modern self service area were on can pick his/her requirements and move towards the cash point without delay. 
With a history of 130 years of dealing in Domestic Commodities we are confident in the future. Hopefully with less administrative burdens and with better profitability for the benefit of our shareholders, employees, customers and why not the Malta Govt. Tax Fund.
At Petrolea we pride ourselves in offering the best and most modern kitchen and household novelties, while still maintaining our traditional high standard of service to our customers. We do so by offering a personal service and provide free delivery services at the earliest possible around all Malta & Gozo.
Petrolea Ltd was established back in 1891, operating from a small shop in Valletta, selling household goods. Throughout the years Petrolea grew into a company which was well-known for its high-quality products and services, and thanks to the ever-growing clientele the company transformed from retail into a wholesale-retail business, selling to several outlets all over the Maltese islands as well as private consumers through our showroom in Msida.
Today the products sold by Petrolea range from household goods, to small appliances, outdoor furniture and also shelving and racking. Whatever one requires can be found under one roof!
We are also the exclusive retailers of several household brands such as Alessi, Foppapedretti and the remarkable cookware brand Pyrex